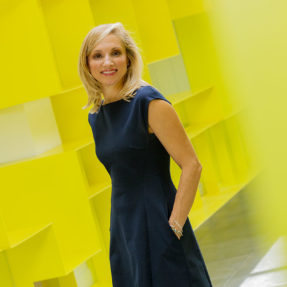 Jill Stribling
Jill Stribling is the owner and founder of English for Fun, passionately educating with respect for children for 23 years, and a mother of two THRIVING bilingual future adults. She is dedicated and inspired by empowering children and families through FEAR elimination. Jill developed the methodology for English for Fun language academy and began her entrepreneurial journey as an Expat in 2008 where 5000+ children have successfully learned to live in English. She proves that with curiosity, confidence, determination, resilience and GRIT, anything is possible! You can find Jill Stribling on Linkedin and Instagram at@lifeforfun_es
Tania Hermida
Tania Hermida has the spirit of a young child and loves being loud and silly, which helps her connect with young children. She feels very deeply about respecting and valuing children's capabilities, and teaching them to self-reflect, think critically, and develop a positive mindset. She has studied, worked and taught in international environments her whole life, and speaks 3 languages fluently. She is passionate about embracing new challenges, and gets very excited about yoga and mindfulness, vegan baking and nutrition, STEAM learning, and lately potty training. She has been growing as an educator and a human being while working at English for Fun for the last 7 years, and feels very proud to be a part of such a loving and innovative community.
Groups: Big Kids, Baby Class & Work for Fun
Links:
English for Fun's Namasté Song
English for Fun Presents 'Slippery Fish'
English for Fun Hand Washing Tutorial for Cleaner Kids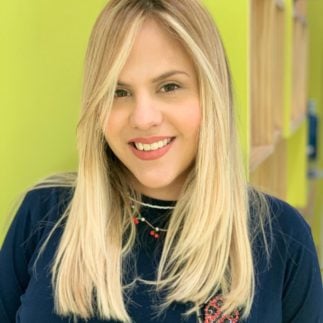 Laura Garcia Fazoralli
Laura Garcia is from Venezuela, although having lived in the United States for 9 years and working in American environments since, she is a little bit of a cultural hybrid. She has a Bachelor's and a Master's degree in Psychology, which she always planned on using towards child development and education. She is very passionate about teaching because it allows her to help children find who they are meant to be, to reach their potential, to grow in happiness and self-love, with confidence and independence. It is the most important and rewarding job, since she gets to be a part of shaping our world's future adults. Starting something new and having a new teacher often brings feelings of excitement and anxiety, but her goal is to create a smooth transition and a safe space for us to work together and take advantage of this learning opportunity"
Groups: Little kids Class & Work for Fun
Links: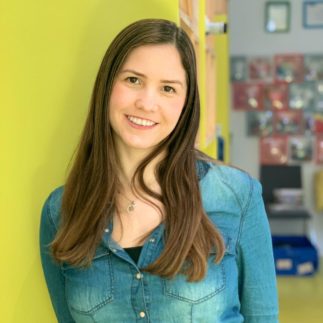 Rossana Milli
Rossana Milli is a dedicated teacher with over 10 years of experience in the Early Childhood setting; having worked in her native Venezuela, Italy and now Spain. Her academic background is in Business but found her true calling while working part-time in an English after school workshop for children. She later completed her Masters in International Education and has never looked back. Speaking four languages she believes children should from an early age become "citizens of the world". Her learning philosophy is that children learn and become engaged in their own learning when being in a fun, respectful and loving environment.
Groups: Big Kids Class