Easter Camp
Bring on the FUN!
Easter Camp on the 26, 29, 30, 31 of March and April 5th.
If you finish school early, also available the 22, ,23, 24 and 25 of March.
If you start school late, also available the 6, 7, 8 and 9 of April.
Ofrecemos a nuestras familias la oportunidad de disfrutar aún más de las vacaciones mientras mejoran su inglés y cogen confianza en un entorno de inmersión total en el idioma.
El campamento es para niños y niñas entre 2-13 años.
DATES
26, 29, 30, 31 of March and 5 of April.
Extended dates:
-22, 23, 24, 25 of March.
- 6, 7, 8, 9 of April.

(pay for a 9 day pack, 5 day pack or individiual days)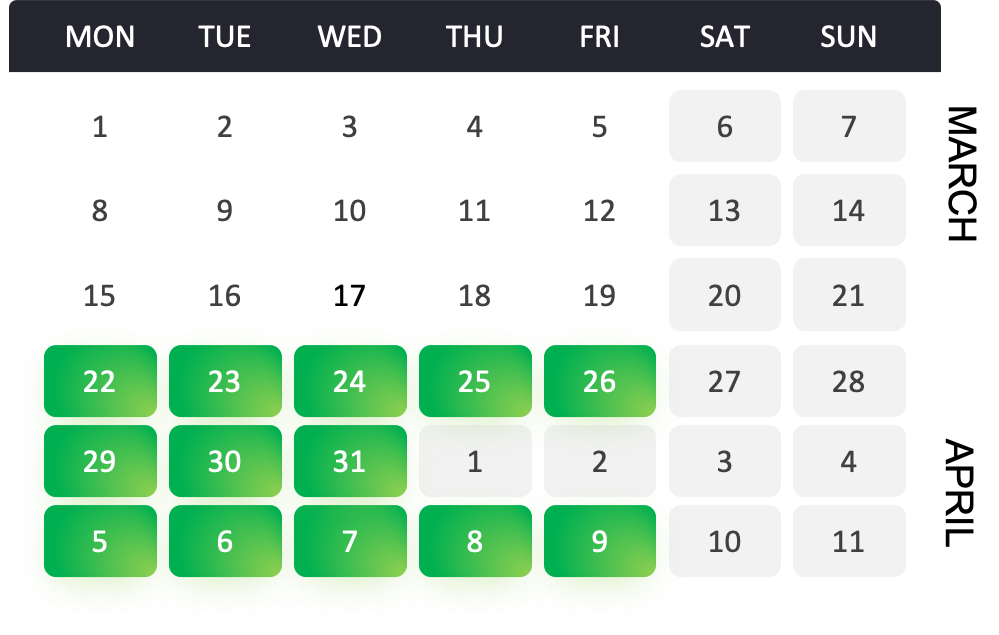 TIMETABLES
There are two different timetables depending on whether the camper stays for lunch (which is included in the prize).
Regular timetable (9:30 – 14:30)
Extended timetable (9:00 – 16:00)
Earliest drop-off at 9:00 and latest pick up at 16:00.
EL VISO (MADRID)
Calle Darro, 5
28002, Madrid (El Viso), España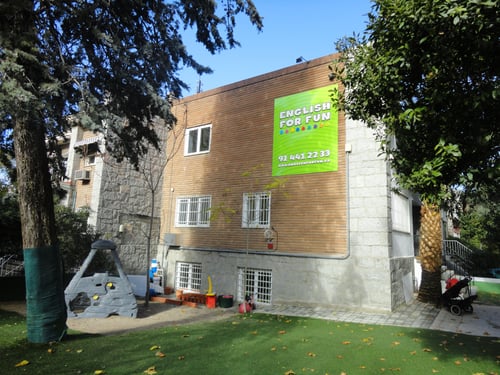 ¿WHAT ARE OUR CAMPS LIKE?
SMALL GROUPS
Grupos de 4-8 niños separados por edades y niveles.
LEARN BY DOING
Nuestros chicos hacen manualidades, pintan, cocinan, hacen juegos con pantallas interactivas, trabajan con cuentos, con música, bailan…y mucho más!
CREATIVITY AND SELF-ESTEEM
Aprenden a comunicarse en inglés mientras cogen confianza que promueve creatividad y autoestima. Trabajan en equipo y se lo pasan en grande!
INTERNATIONAL TEACHERS
Profesores titulados de más de 10 nacionalidades con amplia trayectoria en la educación de niños en diferentes países aportando una visión multicultural.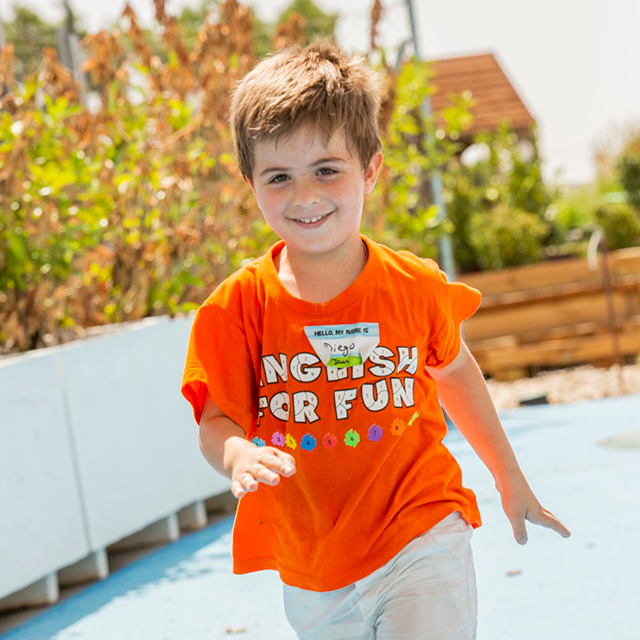 PUEDES LLAMARNOS O ESCRIBIRNOS
91 441 22 33 (el Viso)
+34 637 704 771
Pack 9 days
Choose 9 days of the available dates.
600€
(Extended timetable, no additional cost)
Pack 5 days
Choose 5 days of the available dates.
350€
(Extended timetable, no additional cost)
Individual day
Includes two snacks and lunch.
80€
(Extended timetable included)
¿Todavía no lo tienes claro? Contáctanos para más información