When?
December 23, 24, 27, 28, 29, 30, 31 and January 3, 4, 5, 7.
How is English More FUN with US?
We offer real learning through play. It's about creating magical experiences in English where our kids can gain confidences and learn to use the language in real life, not to pass a test.
Our school is an "American bubble" right in the middle of Madrid!
Urban camps offer an amazing and unforgettable experience and children come back year after year because they feel safe and happy inside of our spaces. We encourage curiosity and focus on developing other "soft skills" while boosting a second language acquisition.
What are our results?
Happy kids who enjoy their holidays, gain confidence and feel confident when communicating in English.



How does the Christmas Camp work?




Small groups, of 4-8 kids, so that they can easily interact and participate while being safe. Our methodology is based on human interaction and eliminating a FEAR of public speaking. Kids develop friendships based on play and teamwork (yes, we also have programs for adult learners).
Throughout each day, the kids do thematic projects, arts and crafts, dancing and singing and even SCIENTIFIC INQUIRY with experiments, We have a great outdoor spaces so most of the day is taught outdoors.
And this year at camp we are innaugrating our MAKERSPACE!
What do kids do in English all day?
Arts and Crafts Projects

We use this to develop creativity.

This gives kids an inscentive to use their imagination.

MAKERSPACE

We learn by DOING. Some examples of what we do in our Makerspace:

CircuIts

Toy take aparts

Tech repairs

Repurposing electric items

Creating board games

Scribblebots

Lots of other very cool things

S.T.E.A.M.M. Education

Science, Technology, Engineering, Art, Math, Music is the FUTURE and the FUTURE is here!

We do experiments, long-term and short-term projects to develop our curiosity, critical thinking and problem solving skills.

Daily Specials

Extra sessions of magic, origami, games, cooking, video animation, photography, comic book making and theater

And of course more games, music, storytime, vocabulary and interesting conversations!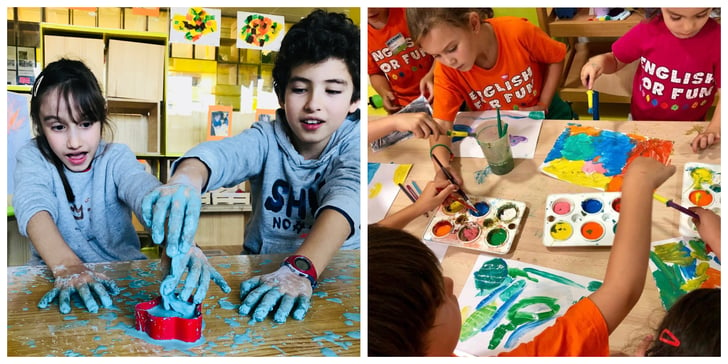 El Viso

Calle Darro 5, 28004 Madrid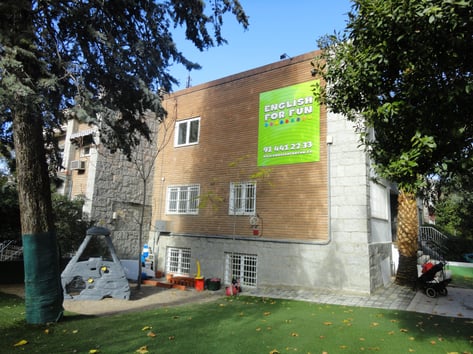 How much does it cost?
Happy kids are priceless!
Full week: 350€
Price per Day : 89 EUR
FREE extended timetable from 8:00-16:00
What is included in the price? (EVERYTHING but a sleepover)
Two daily snacks
Catered healthy Lunch
All materials
T-shirt
Water bottle
4-8 kids per group
Awesome teachers from all over the world, just like America (a global community is the biggest BONUS)