Don't let our name FOOL YOU!
This is WORK so lazy people need not apply!
WE ARE CURRENTLY HIRING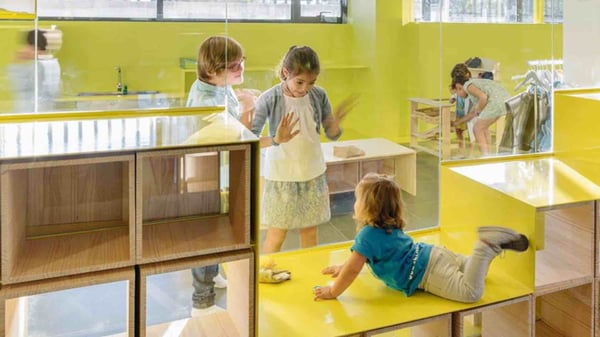 Check back in March when we begin to hire for the 2021-2022 school year!
FYI...
English for Fun is a school that teaches English as a foreign language through hands-on activities that incorporate the five senses.
We run an American Early Childhood Center, an English Enrichment Program, day camps, and adult classes. English for Fun opened its doors in 2008, and the school has grown fast. 2,000 students have come to learn and play at our school. At English for Fun, we are passionate about developing our students' abilities and self-esteem through reflective teaching, a child-centered curriculum, and ongoing family involvement. We take pride in providing the best possible education for the children in our care. English for Fun is a place for people that would like to have a purpose at work, who believe in continuous learning, and who want to make a difference in their students' lives.
Lead Teacher
Early childhood teacher for infant/toddler/twos/preschool
LOCATION
English for Fun, Madrid and Pozuelo (Madrid), Spain
START DATE
September, 2021
DESCRIPTION, RESPONSIBILITIES, & DUTIES
English for Fun is currently recruiting for experienced Early Childhood educators to teach in our Reggio Emilia inspired American Early Childhood Center. Our center is accredited with NECPA (National Association for the Education of Young Children).
Candidates should have a passion for education and a desire to learn. We work closely with families to help with their child's development. We are looking for educators who are interested in applying research and experience in the classroom to make the education we offer the best in our field. This opportunity is unique because we are also working with children who are not native speakers and therefore require an additional level of learning support – a refreshing challenge for any teacher.
We offer opportunities for professional growth and a stable career path
QUALIFICATIONS/REQUIREMENTS
It is essential to have native-like proficiency in English and hold a bachelor's degree or higher (masters preferred) in Early Childhood Education, Child Development, Elementary Education or Psychology. Candidates must also have a minimum of two years experience teaching children. International teaching experience is also advantageous, and experience in Reggio Emilia Inspired schools with an understanding of progressive methodologies.
SALARY & BENEFITS
We offer full-time legal contracts (including paid vacation) and highly competitive salaries for our teachers. We also support our teachers in their professional development and provide an exceptional, modern working environment.
APPLICATION PROCEDURES
Interested candidates should send their resume, cover letter and two letters of recommendation to jobs@englishforfun.es.
Employement Application Form: Employement ApplicationPDF