English For Fun
A fun and dynamic method to learn English
Here at English for Fun, we use our own revolutionary educational method based on S.T.E.A.M.M. (Science, Technology, Engineering, Art, Math, Music*). We used the most important educational research to design our programs for language development.
Educational Best Practices are the foundation of everything that we do. Our classes are practical, kinesthetic and FUN! Based on a philosophy to empower and enable children of any age or physical condition to learn using their five senses. Respect for children is at the core of everything that we do.
We have several programs, including the only American-accredited early childhood center in Europe, holiday immersive English camps, as well as our weekly, two-hour workshops, in which children paint, sing, dance, cook, play, and of course, learn while having fun!
Who ARE we
English for Fun is the passion project of Jill Stribling, our Owner and Founder.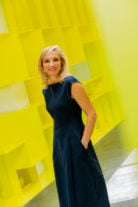 Jill's life calling is supporting families to build strong adults. She has over 24 years experience in education and in very diverse settings. Jill has worked in education in both the public and private sectors. Her career began in Los Angeles, CA in an urban area where 98% of the children were new to America and training grants were given to support teachers to develop English as a second language units in order to improve student testing results in the struggling urban public school. Aside from an excellent support system and mentorship to start out as a teacher, the skills learned in those 3 years while employed in the largest school district in the U.S., LAUSD, were the foundation for her work developing the methodology at English for Fun.
She began her entrepreneurial journey in 2008, at the start of a worldwide recession and she has not looked back since! Continuous Development is at the core of our values and that learning keeps English for Fun innovating ahead of the market. Jill has drawn on her broad background in education to design the teaching method used at the center.
Our proprietary method allows children to acquire important life skills in English, effortlessly. How? By participating in recreational activities, and exploring high-interest topics in hands-on workshops which are designed specifically for their age group and language level.
Our teachers are highly qualified and we offer uncommonly small class sizes in safe facilities that are equipped with the latest technologies with our children's best interest always in mind.
We also offer adult classes: improv classes in English and English intensives for both companies and high level executives.
OPEN HOUSE – EL VISO
Thursday 18.00 and Saturday 12.30
OPEN HOUSE – LA FINCA
Thursday 18.00 and Saturday 12.30
WHO SAID THAT LEARNING ENGLISH ISN´T FUN?
WATCH THIS VIDEO AND BE SURPRISED
View video
1
It is a fantastic experience. Children have fun and learn at the same time. They develop intellectual and emotional skills. They achieve a perfect education. Yolanda, mother of David and Daniel.
2
Its a place that they love, because it makes them feel important. By the second day the parents feel secure leaving their children knowing that they will have a great time and become familiar with the english language. Lourdes, Laura and Rocio's mother.
See our centre in Pozuelo