Don't let our name FOOL YOU!
There are ONLY hard workers here! Lazy people NEED NOT apply!
WE ARE CURRENTLY HIRING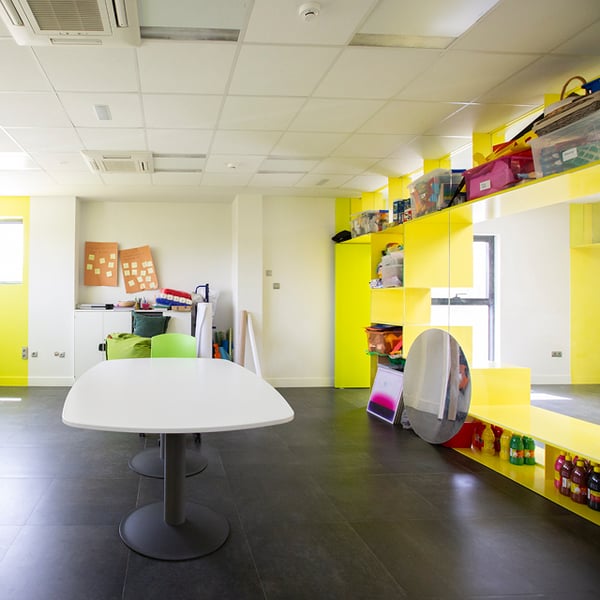 English for Fun is a school that teaches all subjects in English through hands-on activities that incorporate the five senses and FUN.
We are an Accredited American Early Childhood Center, an English Enrichment Program, Urban Camps (Christmas, Spring Break and Summer) and adult classes with Work for Fun. English for Fun began in a living room with 1 child in 2008, and the school has grown very fast with two centers and 5,000+ students that have come to learn and play and love English at our school. We are passionate about developing our students' abilities and self-esteem through reflective teaching, a child-centered curriculum, and ongoing community involvement. We take pride in providing the best possible education for the children in our care.
Jobs will be available for the 2020-2021 school year
We have 2 schools
El Viso, Madrid and
La Finca, Pozuelo de Alarcón
English for Fun is a place for passionate educators who have a Growth Mindset. People who want to have a purpose at work, who believe in continuous learning, and who want to make a difference in their students' lives while living abroad.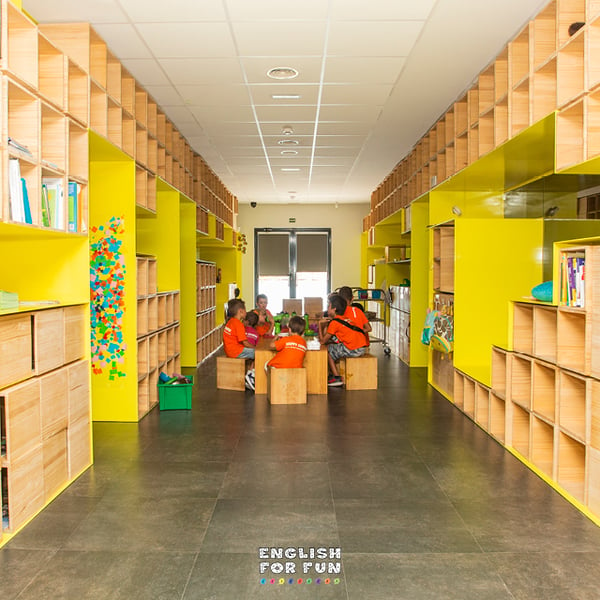 Candidates should be responsible, FUN and have a passion for education.
This is tha place for an educator who desires to learn and work in a collaborative community where there is no hierarchy. We work closely with families to help with their child's development. We are looking for teachers who are interested in learning with the children, applying research and experience in the classroom to make the education we offer the best in our field. Thi
This is an emergent curriculum and we develop it as the year goes along through project based learning. We have an indoor and outdoor classroom so 50% of our day is outside, rain or shine. We are also working with children who are learning a second language and therefore require an additional level of modeling and support.
APPLICATION PROCEDURES
Interested candidates should fill out and send the application form, resume, cover letter and two letters of recommendation to jobs@englishforfun.es.
Employment Application Form: Employment Application PDF.pdf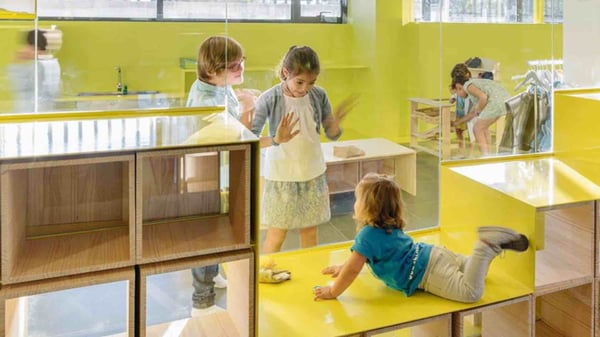 Lead Teacher in American Early Childhood Center
English for Fun is searching for experienced Early Childhood educators to teach in our Reggio Emilia Inspired American Early Childhood Center.
Co-Teacher in American Early Childhood Center
This is an opportunity for new teachers to grow and learn from three different programs at once to be able to get to the next level in one year!
We offer full-time legal contracts (including paid vacation) and highly competitive salaries for our teachers. We also support our teachers in their professional development and provide an exceptional, modern working environment.
Part-time Enrichment Teacher
Our English Enrichment Program has workshops that run from October-June, Monday-Friday from 17:30-19:30 and Saturdays from 10:00-12:00 and 12:15-14:15. Our program hast been running for over 10 years now! We are looking for part time teachers who could take from 2 to 7 classes per week. We provide all lesson plans, and they involve teaching English with very hands-on, active and fun activities for 2-13 year olds with 4-8 children per class. The program runs in both of our centers: Madrid and Pozuelo de Alarcón.
Urban Camp Teacher
We have urban camps in both of our schools during all school holidays: Christmas, Easter and throughout the whole summer (end of June, July and August). The timetable is from 8:00-16:30 with a 30 minute break and we include your lunch daily. We provide all lesson plans, which are based on very hands-on, active and fun learning for 2-13 year olds with 4-8 children per class. We have positions for 2-10 weeks over the summer. It's a opportunity for summer work without having to leave Madrid!